Preparing to sell your boat – Instruments and Documents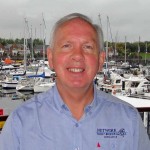 As a Yacht Broker at Network Yacht Brokers Newcastle based at Royal Quays Marina in North Shields we have experience of the sort of issues which affect the buying decisions of potential purchasers.
I have put together a few tips and observations to help in the preparation of the boat's instruments and documents ready to sell your boat.
Instruments play a large part of the boats inventory in terms of cost and interest to the potential purchaser. Modern navigation and auxiliary instrumentation is a big plus when selling.
A check on all instruments should be carried out prior to putting the boat on the market and any faults should be corrected. Old broken or malfunctioning instruments are better removed or replaced. Also replace broken or missing external instrument covers.
Batteries should be kept charged to avoid the embarrassment of blank screens when switched on. Ensure that all instrument manuals are kept and are in reasonable condition, preferably in a dry clean folder or plastic pouch.
Documentation:
The best proof of ownership is a boat which is Part 1 registered on the UK Ship Register.
Other documents which ideally should be available are:-
Builders certificate of conformity.
VAT Certificate.
Complete list of Bills of Sale since new.
A historical file of receipts for work carried out to the boat.
Proof of service history on engine/s.
This presented in a neat file to a potential buyer will reassure him or her that the boat is well maintained and organised.