Preparing to sell your Boat – Interior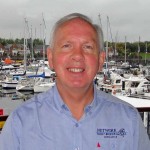 As a Yacht Broker at Network Yacht Brokers Newcastle based at Royal Quays Marina in North Shields we have experience of the sort of issues which affect the buying decisions of potential purchasers.
I have put together a few tips and observations to help in the preparation of the boat's interior ready o sell your boat. Further blogs will be posted shortly to cover other items on the boat such as instruments, electrics and engine.
As stated before first impressions are extremely important and bad ones can be costly, resulting in a loss of the potential sale or a lower offer price.
The first issue to consider is how the boat is being used during the sale process. If there is to be no usage, it is better to remove all items, which are not part of the sale. This reduces clutter and once clean, presents are better image and is easier to maintain.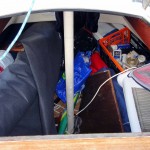 If the boat is to be used, I would also reduce the on board stowage to a minimum by removing all items, which are not part of the sale and are non essentials. We all have, I am sure, lots of items stored on the boat, which could be removed to the garage or shed at home.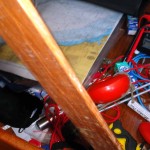 Pay particular attention to glory holes, such as chart tables and below seat lockers,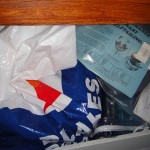 which can accumulate quite a store of unidentified, might need in the distant future type items. Walk through the boat and cast a critical eye on any items which are visible and either stow them or take them home.
Another issue to check is the quality of the surfaces. Will a small repair of a varnished or painted area enhance the look? Check for mould on surfaces and fabric and remove if possible. Some non bleach based mould removers can be very effective.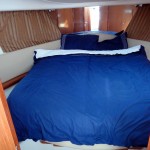 Bedding is another area, which creates debate, with opinions varying from person to person. I believe on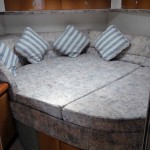 balance that bedding should be removed and the bare cushions left in place. If the cushions are showing some wear, covering with a throw can sometimes be effective.
Atmosphere and smell as you enter a boat can be very telling to whether a boat has been well maintained or neglected. To minimise diesel or bilge smells clean out the bilges with any of the chandlery stocked cleaners and leave an air freshner in the boat. Also during the colder weather it is important to avoid a damp feel. Use of a dehumidifier and or heater on tick over, can be very good at maintaining dry conditions and make it a pleasant experience going aboard on a damp dreary day.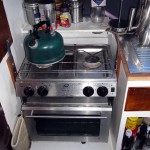 The galley is an important area on a cruising boat and particular attention should be paid to the cooker.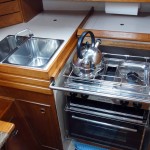 Cleaning the hob and oven will instantly improve the look and giving the stainless steel sink units a scrub and polish works wonders in finishing off the look.
Finally the heads where the odours are at their worst if neglected. If you have an issue with the hydrogen sulphide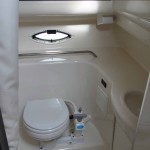 smell there are various methods which can be adopted to eliminate the smell. Clean rinse the bowl prior to any viewing and leave some obvious cleaner present (usually the blue coloured disintfective). Don't leave toilet rolls lying on the floor and remove towels, sponges and cloths from view. Also give the mirror that important polish as it always reflects on you.