Jeanneau Sun Rise 34
Ronan Beirne of Leinster Boats & Network Yacht Brokers Dublin was recommended to me by a fellow yachtsman for selling my yacht and I do not regret it. From the beginning I found Ronan to be honest and open with a delightful air of integrity which I felt was very much to the advantage of the sale of my boat. During the very difficult period of the current pandemic he worked tirelessly to show my boat to best advantage and he played a vital role in the eventual sale for which I thank him.
H Byrne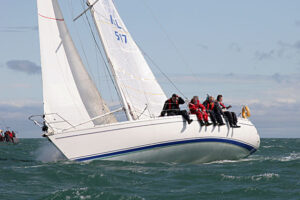 Shipman 28
We bought a new boat from Leinster Boats Network Yacht Brokers Dublin and sold our own with Leinster Boats. Ronan was fantastic in both transactions. Helping buyer and seller get to a sale with a feeling of security around it. Able to organize lift-outs and technicians to resolve any snags. Willing to meet on evenings and weekends. A very good experience as purchaser and vendor.
N.Mc Sherry.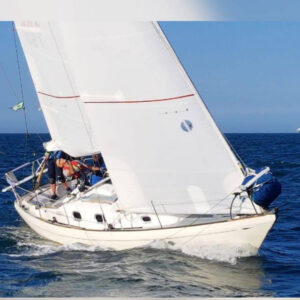 Halmatic 30
Having just completed the sale of my Halmatic yacht with Leinster Boats / Network Yacht Brokers Dublin under the attentive and experienced management of Ronan who arranged viewings from interested and genuine customers. He quickly turned a good lead into a sale – with both parties being happy with the outcome. Ronan has very good contacts in the industry both in Ireland and the UK. This and his expert service differentiates his brokerage.
P Comiskey.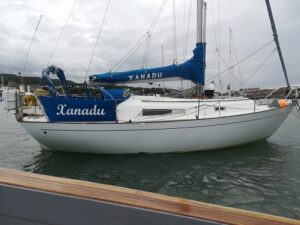 Delphia 33
Ronan Beirne of Leinster Boats is a true professional with great expertise. At all times during the sales process he was friendly, accessible, and very knowledgeable. His enthusiasm and willingness to help in any way was very reassuring, and resulted in a very successful outcome. Should the need ever arise I would gladly use Leinster Boats Network Yacht Brokers Dublin again, and I wouldn't hesitate to recommend Ronan to anyone thinking of buying or selling a boat.
M Judge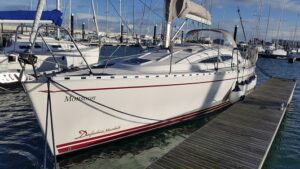 Wauquiez Gladiatur
I have recently both sold and bought sailing yachts through Ronan Beirne of Leinster Boats / Network Yacht Brokers Dublin.
Ronan's sound advice throughout both the selling and buying process was personal, practical and professional. His attention to detail was noteworthy. His expertise and knowledge of the market ensured that both the selling and buying proceeded smoothly and efficiently, despite the challenges of Covid.
I have no hesitation in recommending Ronan's services to any prospective buyer or seller.
Many thanks Ronan from a very satisfied customer!
L. Balfe.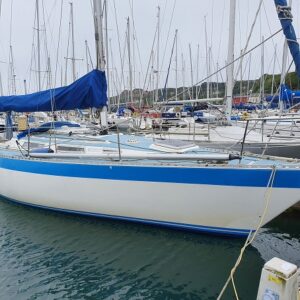 XS 650
NYB Dublin sold two boats for me in the last 3 years. Ronan made it a very easy process, fast sales at good prices and sound advice along the way. Your personal and responsive style made the sales much easier than I expected.
A Kinsella.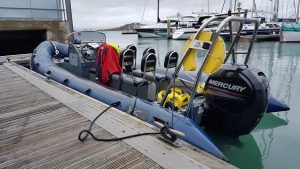 Sadler 32
My dealings with Ronan Beirne of Network Yacht Brokers Dublin was Professional, Personal and Friendly from the beginning. Great advice was given from the first meeting. Many introductions were made when finally a purchaser was found. Most importantly my wife was satisfied the boat was going to a 'good home'.
Thanks Ronan you greatly eased the pain of reluctantly selling our much loved boat.
B.Gannon.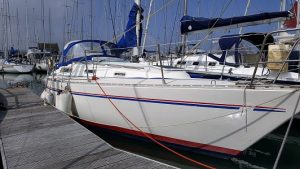 Malo 36
Following the successful sale, I want to say thank you for excellent service throughout. In a difficult market your enthusiasm never wavered. You brought various viewers to see the boat until you found the right buyer.
When the potential buyer hove into view, your tenacity and open manner of dealing with the issues arising brought us to a happy conclusion. In particular your level of service and ability to maintain a one-to-one service that you are able to provide. For example arranging and facilitating the connections for viewings.
You have an excellent networking with other brokers here and in the UK which broadens your reach beyond the local market. Well done and thanks once again.
J. Leahy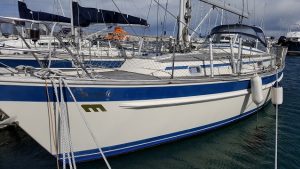 Island Packet 40
Many thanks for a job very well done. We know some of the work put in but we know also that there was a lot more behind the scenes.
C& B McHenry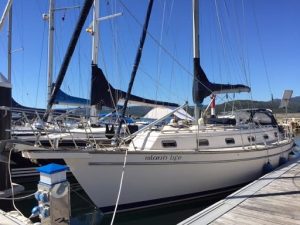 First 31.7
Now that the sale has completed, I just wanted to thank you again for moving the boat on to her new owner before winter set in. I appreciated you looking at my boat through a buyer's eyes and your guidance on presenting a race boat for sale. You skillfully cajoled buyer and seller to a price which both of us could live with and tactfully managed the completion process against a ticking clock. Well done.
A. Jones