Boats for sale Kent– January 2021 Update
What's happening with Boats for sale in Kent– January 2021 Update
Customers, both sellers and buyers, regularly ask us what's happening in the Boats for sale Kent market place. Therefore, we thought it would be great to provide a monthly update of what we see happening.
Pre-BREXIT rush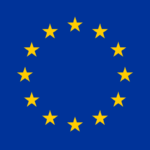 Towards the end of December 2020, when it became clear that the United Kingdom would be reaching an agreement with the European Union  (EU), the volume of enquiries we received from EU based customers rapidly increased.  Business over the Christmas period normally goes quiet and we close. However, this year due to the volume of enquiries and calls we decided to stay open with a skeleton staff.  It was extremely beneficial as potential European buyers realised that they not only needed to find their ideal boat but also arrange for the purchase to be completed by 23:00 on 31st December 2020. This was to ensure that they did not incur payment of additional VAT and customs duties when they return the vessel to the EU in 2021.
Overall December, despite the COVID-19 restrictions and the lockdown, especially between Christmas and the New Year, was the busiest we have seen in the past few years.
What has January 2021 brought?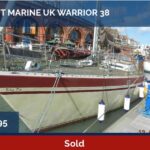 Whilst the national lockdown continues, January 2021 has so far been busy for us with the volume of enquiries from UK customers slowly increasing after the New Year break and customers realising that heading off abroad on a sailing holiday in 2021 is likely to be complicated. This difficulty has made many think its time to purchase a yacht or motorboat to use in the UK. Customers have realised that buying a boat in the EU they want to use in the UK can be a problem. Eventually, bringing a boat back to the UK has suddenly become expensive when you add to the UK VAT cost. In some cases, i.e. for vessels under 12 metres, customs duties become payable upon importation back into the UK.
The same is true for EU customers buying boats in the UK and thus the previous high level of enquiries we have seen from EU buyers, especially just before Christmas for boats based in the UK has suddenly reduced. However, the number of enquiries for boats we have for sale in the EU from EU buyers has increased, balancing boats for sale Kent with home buyers.
Vat and Customs duty
If you need advice and guidance on the implications of the changes to Vat and Customs duty on the sale of your current yacht or the purchase of a yacht or motorboat, then please give us a call on 01634 571605 or email info@nybkent.com
Sales of boats during January lockdown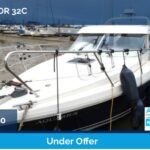 Although physical viewings have been impossible during the UK  national lockdown, we have still managed to take on new listings by visiting the boats alone and taking a higher than a normal number of photos. In addition to an array of photographs of each boat,  we have been able to temp potential buyers' to look at boats through the short videos we have made available to view online through our Network Yacht Brokers Kent YouTube Channel.
We have also developed a great way of showing boats to potential customers using WhatsApp, FaceTime and Zoom.  The number of Boats for sale Kent we have actually sold using WhatsApp and FaceTime has exceeded our expectations. These have all been followed up with detailed surveys by YDSA surveyors and if required sea trials by qualified marine engineers following strict COVID-19 protocol's. which are permitted under the UK lockdown levels.
Leads increase despite lockdown
We are currently seeing the number of leads increase and hope this continues in February whist we remain in lockdown. Come and see the yachts and motorboats we have for sale in Kent
Are you are thinking of selling your yacht or motorboat then please give us a call on 01634 571605 or drop us an email at info@nybkent.com and we can work with you to get your boat listed for sale as soon as possible.
If you want to see more of what's happening around boat sales in Kent then please follow us on Facebook, Twitter and Instagram.