COVID-19 We are still open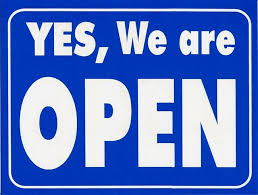 COVID-19 Update:  5th November 2020 – We are still open for business and are very busy.
Please note that we are still open for business selling and listing boats, but we are just having to operate in a slightly different way.
The UK Government has advised us that we can no longer allow people to physically view boats that we have for sale, so our offices are closed to visitors until at least the 2nd December 2020.  As and when this changes we will keep you updated.
However, members of our team will still be working to provide help and advice, conduct live video tours, agree sales and take boats on to brokerage.
If you are looking to buy or sell a boat please get in touch either by phone +44 (0)1634 571605 or by email at info@nybkent.com  and we will be happy to help you plan your boating future. We would like to ask everyone to respect and follow the rules of non-essential travel and stay at home unless entirely necessary. Please do not visit our offices to look around the boats for sale ashore.  If you currently have a boat and are worried about its safety, please contact your marina, yard or club where it is lying, it may be possible for someone onsite to check it for you instead.
How can I view a boat?
In preparation, we have taken video tours of many of our boats, and as long as access is possible, we will take more pictures and videos on demand and offer live video tours. Pease just ask and we will help!  We also have high-resolution images for the majority of our listings which we can send by Wetransfer.com, a great FREE service for transferring large files!
Can I still buy a boat and complete on its purchase?
We have also introduced extended contracts, that can be signed on-line, so buyers can reserve a boat (if the vendor agrees) on the basis they will proceed at the earliest safe opportunity. Sea trials may not be possible at the moment, but most sales will be able to proceed based on surveys and mechanical inspections as these can currently still be completed following very strict guidelines.
The Team at Network Yacht Brokers Kent would like to wish you all good health and thank you for your continued support – please stay safe.