THIS IS WHAT OUR CUSTOMERS SAY ABOUT OUR SERVICE
Fairline Turbo 36
(Vendor)
Once again… you've truly been a Godsend throughout the last year and we wouldn't have been able to sell the boat without your help.  Many thanks and kind regards Bev.
(Purchaser)
Thanks again for the excellent help and advice you have given us with buying our first boat. You took all of the worries away and made the transaction pass with ease. David.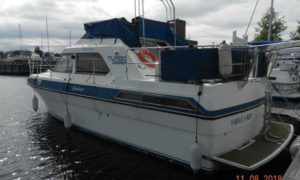 Imexus 29
(Purchaser)
Hi, Peter and Barry "Jem" has arrived in Sweden, safe, sound and on schedule. Our experience with all of you at Network Yacht Brokers Kent has been first class…nothing less than an absolute pleasure to do business with. We want to thank you for making this possible. If in the future you are in need of a reference of a satisfied Scandinavian customer, feel to give us as your reference. Yours sincerely, Tom & Betty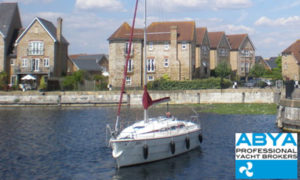 Sabre 27
(Purchaser)
Hi Peter, I would like to thank you and your team for a very smooth and efficient transaction in my purchase of the yacht Rashoon, nothing was too much trouble and all my queries were answered swiftly and satisfactorily even after completion you have continued to assist me. I believe this a very unusual occurrence and one for which I am most grateful. I would not hesitate to recommend you, your team and company to anyone contemplating buying a boat they will certainly not find a better or more friendly Yacht broker in my opinion. Once again, many thanks for all of your assistance. Mr. Mike P.
ARVOR 215AS
(Purchaser)
Dear Peter & Team thanks again for your efforts they are much appreciated. If ever you need a reference from a satisfied customer, I am your man!
Robin D (Arvor 215AS)
Maxum 2800 SCR - March 2020
(Purchaser)
I would like to take this opportunity to thank you very much for your help with this boat purchase, as this is my first boat I was a little nervous but having met Barry in December and with your personal assistance over the last couple of weeks you have made the entire process easy and the Service I have received has been fantastic.  Regards Pete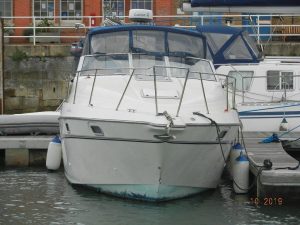 Monterey 2500 SC sold during COVID-19
(Seller)
Thanks for making the process a simple one, your professionalism is to be congratulated, especially under very difficult circumstances.
Thank you, GT.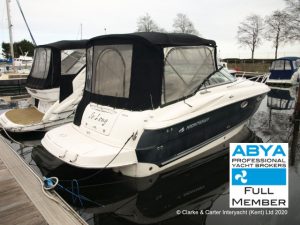 Contest 33 - sold during COVID-19
(Purchaser)
"This was the first time I'd ever purchased anything as complicated as a yacht (aside from a house) and Network Yacht Brokers Kent made it not only a straightforward task but eased the way with expert knowledge and something I hadn't anticipated: a gentle 'human' touch.
Seemingly available 24/7 to my email queries, Peter Norris responded positively and with empathy when the negotiations entered the delicate stage. Not once did I feel like I was being dragged along for the ride – I was kept well informed and felt a genuine part at every step of the way. Even when the COVID lockdown took hold, the problem-solving 'can-do' attitude was impressive, and workarounds were found. I would whole-heartedly recommend Network Yacht Brokers Kent – especially in these uncertain times where results count."
Thank you and stay safe SC.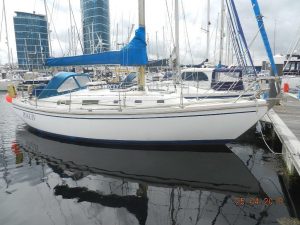 Fairline Phamton 38 delivered during COVID 19
(Seller)
""Dealing with Peter Norris and the team at Network Yacht Brokers Kent has been an exceptional experience. Selling a boat can be a stressful experience but Peter's professionalism, transparency and authenticity builds trust and credibility. I quickly realised that the team had my best interests in mind and that allowed me to feel comfortable and confident in the sales process. Thank you!"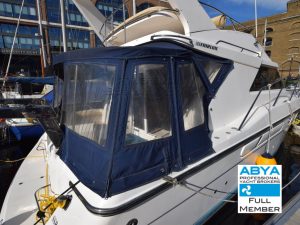 Princess 41 - August 2020
(Seller)
Mum and I are particularly happy with the service you provided, you were excellent and professional at every stage.
We will recommend you to our boating friends in the future.
Kind Regards James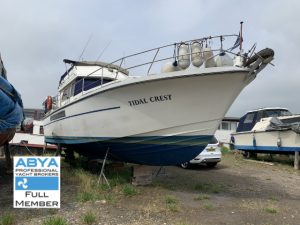 Jeanneau Sun Odyssey 32i Lifting keel
Buyer (September 2020)
"First of I'd like to say that I don't usually do reviews, but the expert help, advise and call me anytime attitude with any questions from Peter Norris of Network Yacht Brokers Kent has been so reassuring during the purchase of our retirement boat, also from Rob Bingham (Surveyor) and Clive of CP marine for their help. Thank you all very much. best Regards John and Anne"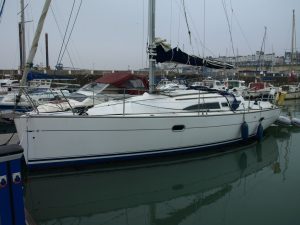 Buyer (November 2020)
Have bought with Peter Norris at Network Yacht Brokers Kent and it has been a really enjoyable experience. Peter has been very professional, quick and on point in helping with all my questions, making the whole process really smooth. All his help and advice reassured me a lot during the purchase. Definitely recommend! Thank you Peter!