GRAND BANKS EASTBAY
"I sold my Grand Banks Eastbay through James and the team at Network Yacht B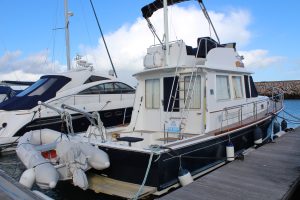 rokers in Dartmouth. It was a complicated sale to a purchaser in America. The whole process was managed exceedingly professionally and I could not be happier. I would recommend them to anyone without hesitation." J and LJ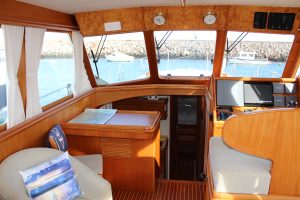 RODMAN 670 SPORTS FISHER
"I recently bought my first boat with James, and John's advice and assistance has been invaluable. I'm a novice so required a lot of hand holding, and their patience and professionalism is very much appreciated. Extremely friendly and delivering a very personal service is, in my opinion, a key to successful customer relations and they do just that.
A happy and very satisfied client." J M-S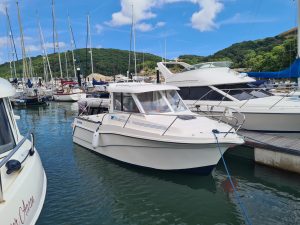 NORFOLK CRABBER
Vendor
"NYB handled the sale of my Norfolk Crabber brilliantly. They understood the brief and the short timing issue.
The writing of the copy, photography and design for web circulation could not be faulted. They handled the enquiries and follow up rapidly and with integrity to both sides. The final conclusion was efficient and payment immediate. Highly recommended." JB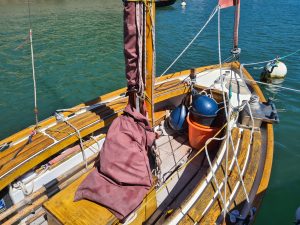 HUNTER LEGEND 36 (SALE) AND JEANNEAU SUN ODYSSEY 379 (PURCHASE)
Vendor and Purchaser
"I purchased my Jeanneau Sun Odyssey 379 earlier this year through the services of James and John at NYB Dartmouth. They knew I had a boat to sell, a Hunter Legend 36, which we had enjoyed for 8 years. They quickly found a buyer and this allowed me to offer on the Jeanneau. The process at times was a little tricky, which in all respects was a chain sale.
However, they arranged lift outs and surveys for both boats and not unexpectedly, the Surveyor quite rightly found issues with both. James and John assisted with remedies and very soon my boat was sold and I quickly bought the Sun Odyssey
In resolving the issues John visited my boat a number of times at my request and was not deterred by my insistence that the remedial work was not completed. He
agreed and very quickly assisted to move things on. Eventually, I was fully satisfied with the work conducted. With regard to my sale there was a difficult issue which needed further investigation and initially there was a 4 week lead on this. James realised this delay could cause a fall through of the sale so he cancelled work due to be conducted on his boat and asked the expert to conduct the investigation on my boat. In short, James absolutely went the extra mile which resulted in a positive outcome of the issue not being one and allowed the purchase to be completed.
James and John were at all times available, assisting with relocation of moorings, financial advice, and demonstrated a great deal of knowledge of boating matters, services, and general support. They have an approachable and not pushy style and I do not hesitate in recommending them as brokers.
Thank you from a very satisfied buyer and seller. " DK
JEANNEAU SUN ODYSSEY
Vendor
"I have recently completed on the sale of my Jeanneau Sun Odyssey which was handled by James and John at Network Yacht Brokers Dartmouth. The whole sale process was conducted very professionally and I was particularly impressed by their pro-active approach to getting the deal over the line. Communication was excellent throughout and they went out of their way to ensure things happened when they needed to. My input was minimal which is testament to their client focussed approach as nothing was too much trouble – so I would highly recommend them." CL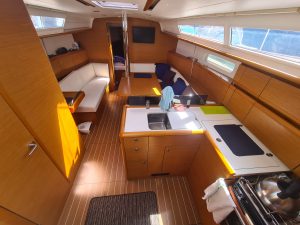 WESTERLY FULMAR
Purchaser
"My boat was sold almost immediately, so my contact with Network yacht brokers was limited! The sale was, however, was dealt with in a speedy and professional way and I wouldn't hesitate to recommend." RB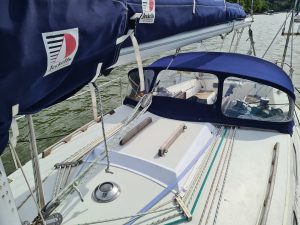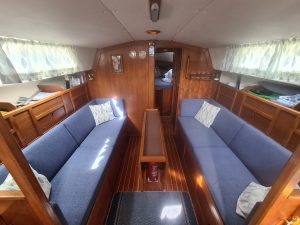 FASTNET 34
Vendor
"Network Yacht Brokers recently sold my Fastnet 34. Both James and John, from appointment to completion, demonstrated great patience and professionalism. I was talked through the whole process, particularly from offer to completion, which I found very reassuring. I would not hesitate in recommending this broker if you want a safe and honest pair of hands to sell your boat." IF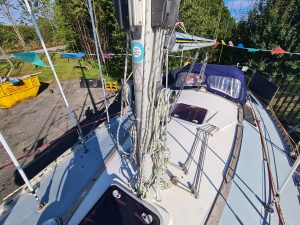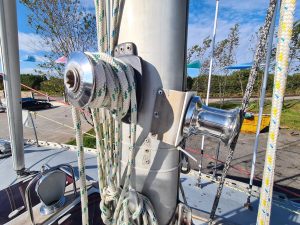 BAVARIA 38
Purchaser
"I started looking for a vessel to act as a support vessel for Jasmine Harrison to help assist her amazing swim from Lands end to John O'Groats.
This is when I had the pleasure of meeting Network Yacht Brokers. I called and asked to view another boat which turned out to be unsuitable and that's when James and John stepped up and showed Jasmine the Bavaria 38.  This was a perfect vessel that only required a small amount of extras to make it perfect for the sea and to act as a safe support vessel!
James and John both went above and beyond on this purchase for me, Firstly they arranged the lift out for survey, then they assisted with taking the vessel round for the lift out and  continued to then take the vessel back to her birth.
After the sale was  in hand and contracts were being finalised,  James and John helped out by organising another lift out extremely quickly as I was on a very tight deadline to turn the boat around and add the additional extras for Jasmine. They then proceeded to collect the boat and move it to the hoist again for a lift out.
All I can say is I have dealt with many brokers in the past and James and John really do go above and beyond for you like no other! Even after the sale of the vessel they still continued to help and assist with everything to ensure the best decision and purchase was made.
Absolutely amazing and I will 100% recommend the experience and service and I will be using James and John in the future – that is a guarantee.
Thank you again so much for making this a smooth and easy purchase for me and for going out of your way on helping to organise and sort everything. " EG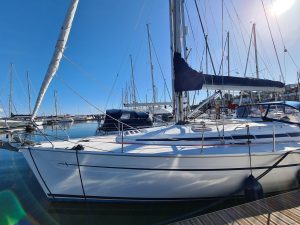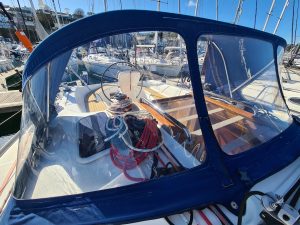 BENETEAU OCEANIS 311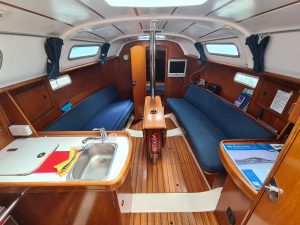 Vendor
" I cannot recommend James and the team at NYB Dartmouth more highly. The sales process was handled with efficiency and enthusiasm. This combined with in depth market knowledge saw us go from an initial enquiry to a sale within 4 weeks." GS and SS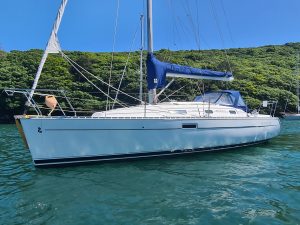 BAVARIA 38
Vendor
"I would just like to share my opinion of the guys (and girl) at NYB Dartmouth. They have sold a few boats for me over the years and the process has always been first rate. They offer a very professional and friendly service, where they try to get the best price for your boat. Sometimes the boat has sold and the whole process completed within 2 weeks.
Finally I believe that the team go the extra mile in treating the seller and purchaser to the best possible service and attention to detail, with courtesy."  JL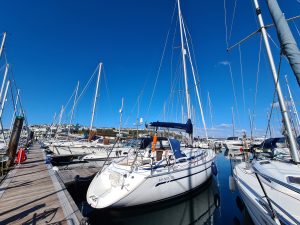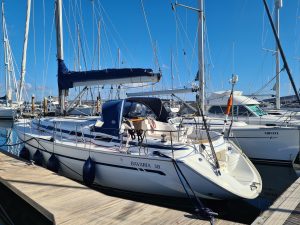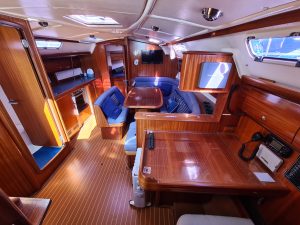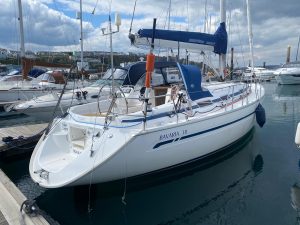 CYGNUS CYFISH CY33
Vendor
"We are very grateful for the hard, conscientious work you put into this successful sale.
We did not know your company beforehand and of course whenever one puts business in the hands of a new agent or broker one cannot help wondering whether they might look for a quick sale rather than the best possible result for the vendor. We never had the slightest concern. Your attention to detail, well prepared particulars and diligent negotiations were most reassuring.
The outcome was a deal that was satisfying to us and, we hope, to the purchaser."
BW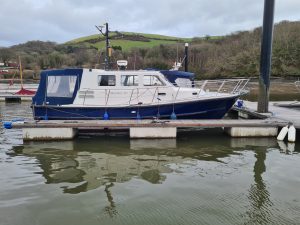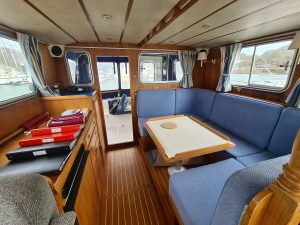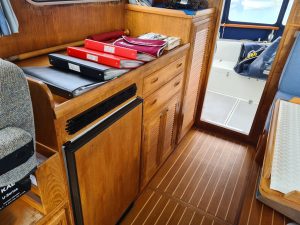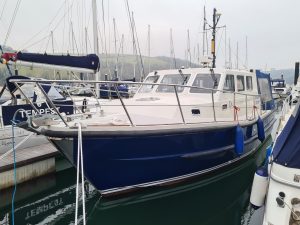 VINDO 40
Vendor
"James and John made selling my boat a pleasure from start to finish.
They gave a quick and accurate recommend sale price, kept me well informed of viewings and interest and confidently guided me through the sale process once an offer had been accepted.
I only hope I can buy my next boat from them.
Thanks Guys!"
NL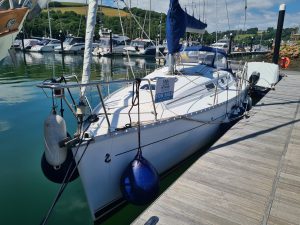 HUNTER LEGEND 340
Vendor
"James and John from Network Yacht Brokers, Dartmouth were friendly, informative and professional from beginning to end.
They ensured the sales experience was smooth at all times and were always available to answer any concerns.
They obviously take a great pride in their work and we were very happy to put the sale of our sailing yacht in their hands.
Thanks James and John."
MW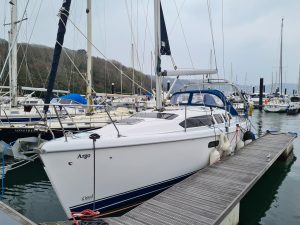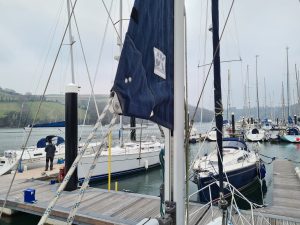 NICHOLSON 26
Purchaser
"John and James were most helpful in following up my many questions and acted as a go between the seller and myself. The 53 year old Nicholson 26 had been carefully maintained over the years and extensively updated with modern equipment and a recent engine (around 10 yrs old, but only 250 hrs). John and James were great at building my confidence to take on the right boat for me!"
MF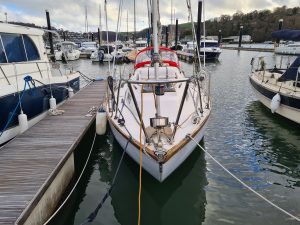 SOUTHERLY 42 RST
Vendor
"I recently sold my sailing boat with John and James at Network Yacht Brokers Dartmouth. I was kept informed about the progress of the sale at all times. Both John and James were approachable and professional, offering honest advice and a good listening ear. The process was concluded in good time, and I was pleased with the outcome. I would be happy to recommend the team at Dartmouth for sound customer service and good communication throughout the boat selling process." EB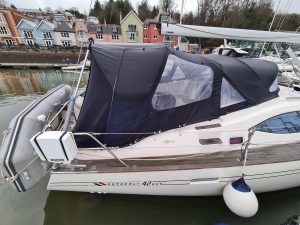 BENETEAU FIRST 21.7
Purchaser
"The team at Network Yacht Brokers in Dartmouth were very efficient, keeping me in the loop all the time.  Communication was excellent and very professional and  I would definitely recommend. We love our new boat and we are so looking forward to lots of sailing on her!" TB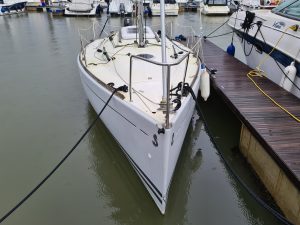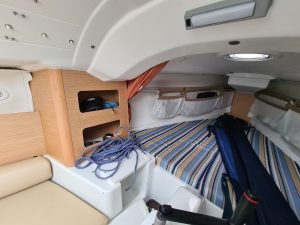 HANSE 400
Purchaser
"I found network boat sales team very personable when I came in on chance. Without appointment, James was able to free up an hour to take me on a viewing of my new "mistress". James was of great assistance and very knowledgeable of the exact state of the boat. However, to be honest, I'm afraid the boat sold herself.
It has been a pleasure dealing with the network sales team. They have been on hand to guide a newbie like myself and have been there with help and advice since I purchased her in December."
RH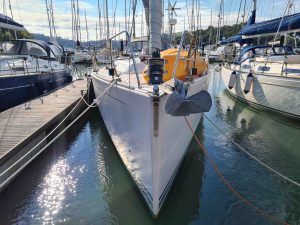 TRUSTY 23
Vendor
"Thank you for selling my boat.  The sale was handled in a most professional way and achieved the desired result very quickly. I would definitely recommend you." RR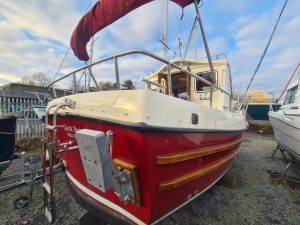 SADLER 32
Vendor
'Successfully sold a boat recently through Network Brokers Dartmouth. The team I dealt with (James and John in particular) were helpful from the outset and enabled a sale to go through surprisingly quickly. Good communication at all stages of the process with helpful, knowledgeable discussions during the various steps of the selling process.
I have no hesitation in recommending them as a go-to organisation for boat sales (or purchases)."
MG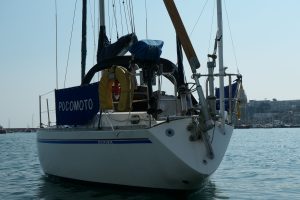 REGAL 2565
"I am very happy to recommend Network Yacht Brokers of the River Dart to anybody seeking to sell or buy a boat. The most important attributes they show are thoroughness, professionalism and ethics. Their advice on making sure my boat was in tip top shape prior to market was invaluable and was a major factor in securing an acceptable offer in less than 30 days from going on sale.
James Hester will give any seller good advice and his adherence to a strong ethical philosophy will give confidence to any potential buyer.
In selling a boat in the South West, I would have no hesitation in appointing James and his team again. "  MM
ROBERT CLARK WOODEN SLOOP
Purchaser
"I am happy to recommend Network Yacht Brokers. As a purchaser I found them to be polite, enthusiastic and demonstrated good attention to detail." IC
QUICKSILVER PILOTHOUSE 500
Vendor
"We placed the boat for sale with Network Yacht Brokers Dartmouth in mid December 2021 with a view that it was the wrong time to sell a boat, but it would test the market place.
Our contact was with John who was very friendly but careful to collate all the facts concerning the boat, a Quicksilver Pilothouse 500 circa 2003 and offered a for sale value of xxxx.
We accepted the valuation and gave John permission to market the boat on our behalf.
Four days later, John rang and said he had received an offer of the full asking price and that the buyer was anxious to compete the sale by Friday. I agreed to meet to meet with John the following morning, having agreed to proceed with the sale.
At the meeting, the sale documents were signed and the and the sale was completed.
The money was transferred to my bank by mid afternoon!
This was a whirl wind of a sale with John being the driving force to ensure all the necessary details were in place to ensure a smooth, favourable result..
Many thanks to John for his care and attention." BP
HALBERG RASSY 26
Purchaser
"We have just bought our first boat and we are delighted to have used Network Yacht Brokers at Noss to handle the purchase. The whole process from start to finish was seamless and carefree. Having viewed the boat themselves, we were walked through the salient points of the survey report by James and John, allaying our concerns around the condition of the boat.
The whole process was stress free and we are delighted with our purchase. We would recommend Network Yacht Brokers Dartmouth to other prospective boat buyers." RB
DEVON YAWL
Purchaser
"I purchased a beautifully maintained Devon Yawl through Network Yacht Brokers, Dartmouth.
From my first contact, James kept me up to speed. He let me know as soon as the boat was off the water and ready for inspection and arranged his day around our viewing. In the boating world she is a relatively small purchase but James gave us the same attention as if she were a super yacht.
The process of negotiation was simple and the final transfer likewise.
I would thoroughly recommend James and the crew at Network Yachts, Dartmouth for a friendly and efficient service." LB
SIGMA 38
Vendor
"After making an enquiry for the sale of my yacht, the response and timely fashion of the visit, publication of details and the conduction of the first viewing were second to none. Consequently, it sold on the first viewing and completed a week later. The enthusiasm, knowledge, guidance and support were all very much appreciated and made the whole experience of selling the yacht a very smooth operation."  CW
PRINCESS 330
Purchaser
" Network yacht Brokers Dartmouth have acted for me several time over the years for both yacht sales and purchases.
Always professional and efficient, they have performed very well  in  looking after my interests  as a client . "
TB
SIGMA 38
Purchaser
"Communication is at the very heart of any business, so when I received an email regarding a Sigma 38 new to market I could not have been happier. Network Yacht Brokers had remembered that  I enquired about this particular model some time ago, and based on the amazing pictures and details over the phone I made an offer there and then.
On seeing the boat for myself three days later I was absolutely delighted and I am now the proud owner of a beautiful Sigma 38.
Everything about the buying process was a breeze and the advice I received from James was greatly appreciated."
PM
FAIRLINE CORSICA 37
Purchaser
"Fabulous experience received whilst purchasing our lovely family boat through NYB Dartmouth.  Both Phil and James were a pleasure to communicate with through the whole process from start to finish!  From our original enquiry with Phil, right through to our final purchase with James, we were kept in close contact at all stages and any questions put forward were answered the same day.  James met with us for our initial viewing, he did not rush the occasion and was extremely knowledgeable about the vessel.  The sea trial was organised in a timely fashion, skippered by Phil with James also in attendance.  We would not hesitate to use these guys again for any potential sale or purchase.  We would highly recommend. Thank you so much."
LG and DG
BENETEAU OCEANIS 343 CLIPPER
Purchaser
"I have recently completed the purchase of a 35 foot Beneteau Oceanis through Network Yacht Brokers based at Noss Marina on the Dart. The whole process was remarkably efficient, professional, friendly, relaxed and pain free. I phoned the day after the boat was put on the market and James met me to show me around the boat within a few hours of that initial call – this was no mean feat, it being a Saturday with the boat over an hour away by car followed by a 20 minute walk down a tow path. I was given a helpful run through and tour of the boat and then given the space and time to poke about on my own. My subsequent emails with various questions were answered promptly and I appreciated the fact that the absence of pressure or hard sell during my viewing of the boat continued through the subsequent process; I was particularly impressed by the fact that I was never nudged into going ahead, but given the time and space to make my own decision.  Whilst the Brokers act for the vendor, as the purchaser I was very well supported in the process. The Brokers are not allowed to recommend surveyors to purchasers, but they were able to point me in the direction of a pool of local surveyors. They did not need to do this, but it was extremely helpful. Not only did they sell me a fine boat, but they found me a mooring on the Dart which was not only a phenomenal result, but going far beyond the service of a broker. It follows that I would recommend Network Yacht Brokers in Dartmouth. James and Phil were not only contactable at all times, but they brought a lightness of touch and relaxed cheerfulness (not to mention an invaluable pool of knowledge) to what would otherwise have been a stressful process."
PC
JEANNEAU PRESTIGE 42 FLY
Vendor
"I would like to congratulate Phil and James at Network Yacht Brokers Dartmouth for their highly professional manner in the quick sale of my boat.
They found a buyer for me in five days at the full asking price. They tied up all the loose ends for me – a first class service  and I thoroughly recommend them."
DB and VB
DUFOUR 40 YACHT
Vendor
"James and Phil were first class in finding and handling the sale of my Dufour 40 yacht.  What could have been a potentially awkward transaction, they made into a seamless agreement between parties.  Not only did they handle the initial interest, paperwork and finances for the final sale effectively, they went beyond to facilitate the survey and following works required to complete the sale.  Communications were outstanding and I would fully recommend their services.
Many thanks to Network Yacht Brokers Dartmouth."
CS
COLVIC UFO 27
Purchaser
"We had sold our last boat before Covid and were now shocked at how sparse the inventory was. It was very difficult to comb through the daily advertisements and then to make contact with sellers. Too often, the listing had already sold. When we found our 27′ Colvic, we called Network Yacht Brokers and talked to James. He was very easy to deal with and offered to stay late so that we could view it that day. He showed us the boat but never pressured us, nor did he try to create a sense of urgency. He had all the documents and service history and we were able to get a good idea of the condition.
Due to limited availability of moorings, James offered to keep the boat on his mooring for a few days which allowed us time to take her out and also to find a new berth. We really appreciated his attention to detail and would recommend Network Yacht Brokers to any prospective buyers."
DR
SOUTHERLY 35RS
Purchaser
"Due to the travel restrictions, we acquired our Southerly 35RS without seeing the boat and the whole process was done from a distance. What could have been a very stressful and time consuming process was in fact exactly the opposite.  From the first phone call to Phil, who was walking on Dartmoor at the time, to James sailing the boat to another marina to make it easier to load on the delivery truck, they were always available, attentive and professional.  They went out of their way to make the  process both  reassuring and enjoyable and provided an exceptional  level  of service and attention to detail."   RR
RAMPART 36 TS MOTOR YACHT
Vendor
"You've been absolutely fantastic from start to finish. So much stress has been taken off my plate and you have offered very sound advice throughout. I honestly can't thank you enough. If I'm ever in the market for another boat or if someone asks me to recommend an agent, you would be by far at the top of the list."
RA
OCEAN ALEXANDER 46 FLYBRIDGE
Purchaser
I recently bought an Ocean Alexander motor yacht through Network Yacht Brokers in Dartmouth. Throughout  the whole process they have been excellent on all fronts and James Hester gave a very honest rundown of the boat so there were no nasty surprises after purchase. I would highly recommend this Broker!
RJ
VICTORIA 30
Purchaser
"Purchasing my Victoria 30 proved to be an easy and enjoyable process, despite various restrictions due to Covid 19. James Hester at Network Yacht Brokers, Dartmouth was extremely efficient and supportive throughout the whole process. He ensured that we were able to view the boat safely, assisted with arrangements for a lift-out and survey, guided us through the relevant paperwork and helped to relocate the boat quickly to suit both us and the vendor.
All in all a very friendly, efficient and pleasant process"
TA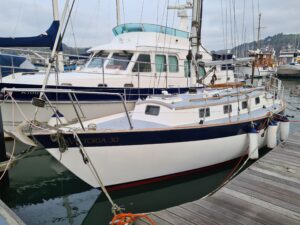 WINDY 32 GRAND TORNADO
Purchaser
"This was our first boat purchase, so we were in a somewhat naïve position with no knowledge of moorings and the requirements and regulations of owning a boat. Having viewed quite a few boats in the South West, we found what we were looking for with Network Yacht Brokers Dartmouth
We met both Phil and James who took us through the boat in detail, including its capabilities and condition along with the important requirements that are associated with owning a boat.
James's role became a teaching and training exercise as opposed to just selling us a boat. James's knowledge and integrity gave us the confidence to buy through Network Yacht Brokers Dartmouth. We were dealing with guys who provided more than just a boat sale and we would highly recommend them. If we change our boat in the future, they will be the first people we contact to sell our boat and find us another.
Many thanks for your kind assistance."
PO and WO
WINDY 32 GRAND TORNADO
Vendor
"James and Phil at Network Yacht Brokers Dartmouth did a fantastic job in selling my boat. I would definitely recommend and use them again in the future. They took great care and attention in photographing and imaging my boat and were very good at adapting to the remote way of dealing with customers during the lockdowns with initial remote video viewings. They also made sure that the boat was cared for while engaging with physical viewings. The sale process was seamless and they kept me informed every step of the way. They were very friendly, knowledgeable and, most importantly, knew how to sell a boat. Nothing was too much trouble."
TF
MYSTERY 35
Purchaser
"I recently completed the purchase of a 35ft sailing boat through Network Yacht Brokers, Dartmouth. Throughout the process I was greatly assisted by their broker, James Hester. He was charming, responsive and unfailingly helpful and knowledgeable. Since the purchase he has continued beyond the call of duty to offer me help in preparing the boat for cruising the West Country. I would not hesitate to recommend this highly professional and friendly broker."
LM
QUICKSILVER 700 WEEKEND
Purchaser
"Having owned a number of smaller boats, we decided to upgrade to a vessel that would allow us extend our cruising options. The service and attention we received from James and the team at NYB was outstanding, and made our decision so much easier. Throughout the process, which was all the more complicated not only because of the global pandemic with all its government restrictions, but also would be completing just as  'Brexit' became a reality, which put new hurdles in our path, James kept us up to date with regular progress reports.
NYB made the whole process simple, and friendly, they even arranged to assist the transporting company when the driver got stuck leaving the yard.
We would have no hesitation in recommending James and his team to anyone buying or selling a boat, and believe that the standard of service they offer is the gold standard that other brokers should strive to attain."
BB & NH.   Wexford, Republic of Ireland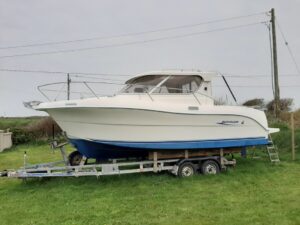 VICTORIA 30
Vendor
"I looked around for a suitable broker and I came across James Hester at Network Yacht Brokers. I immediately felt comfortable. I knew I needed good advice as I was disadvantaged in both knowledge and distance. James worked so hard at the sale of the boat, even with missing information and lockdown James got me the right result to be able to move forward. He was calm and knowledgeable and we were able to get the best result for both seller and buyer.
"I would not hesitate to recommend James Hester. He seems to work as hard for modest boats as more expensive boats and he knows the market. James will work very hard for you and represent your interests very well."
SH
NAUTICAT 33
Vendor
"I decided to sell my boat when the market was less than buoyant. Phil gave me sound and realistic advice. He saw the whole thing through with great efficiency, expertise and courtesy. I can thoroughly recommend his agency.".
Jonathan Dimbleby
QUICKSILVER 700 Weekend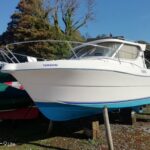 Vendor
Perhaps because, due to the virus restrictions, it has been a difficult year for fully enjoying the Dart and the sea beyond, we decided to sell our 700 at the end of this last season. We knew it was not the best time to put a boat on the market, but Phil was very helpful and gave us realistic advice about the possibilities. He very quickly created a great collection of photographs and write up on the NYB website. By the end of October we had heard nothing from any potential buyer and we had resigned ourselves to having to wait until next spring. However to our delight towards the end of November two potential buyers expressed an interest and James, who had just arrived to take over from Phil, proved to be masterful in bringing one of these to a completed sale. Just as importantly he was excellent in keeping us advised about what was going on and throughout we felt he always had our best interests at heart. In summary we had a totally trouble free experience with NYB and would not hesitate to recommend them to anybody wanting to sell or buy a boat.
Chris & Therese Miller
SWAN 38
Purchaser
"After searching online for the right Swan 38 for over 3 years, we happened across Network Yacht Brokers in Dartmouth. We live overseas so the logistics weren't expected to be easy, but Phil and his team made it so. They worked to our schedule, put us in touch with the services we needed and made themselves available at the drop of a hat. It was the extra effort that sold the deal. I can't speak higher of the service we received and I highly recommend Phil and his team."
Dan & Helene Stephano
PRINCESS 56, PRINCESS V42, BROOM 450, PRESTIGE 46, MOODY 34 EXCEL, DUFOUR 40E, BENETEAU OCEANIS 50, PRINCESS 61, SEALINE SC47, WINDY 37 GL
Vendor and Purchaser
"I have bought and sold over thirty boats, both motor and sail. Some years ago I had the good fortune to come across a guy named Phil Howling who had just taken over Network Yacht Brokers in Dartmouth, having previously worked for Ancasta. I got on straight away with Phil, as he seemed honest and up front and willing to put himself out to go that extra mile.
Since I have known Phil, he has sold just about all of my 20+ boats for me, and I have bought several from him too. He is always my first choice. He answers all your questions openly and honestly, and if he doesn't know the answers he will tell you, and then go and find them.
I also appreciate the way that Phil will deal with buyer and seller equally. He is an excellent mediator and negotiator, and has faced many challenging circumstances over the years. He doesn't give up.
He recently dealt with a very difficult solicitor in Germany who was acting for the purchaser of my Sealine SC47. I would have walked away from the negotiation long before and moved onto the next, but Phil's persistence won the day and the sale completed to everyone's satisfaction. On another occasion Phil sold a boat for me in Mallorca where I agreed to take a part exchange against my Princess 61, and he managed the process successfully all the way through. Phil once found a buyer from Finland for my Princess 56. I took a V42 in part exchange and the whole deal, shipping and currency, was sorted by Phil. This is normally the type of deal which one would walk away from as being too difficult, but it all went perfectly. I sold a Beneteau 50 which had dreadful structural problems revealed at survey, but against all odds the deal completed successfully, thanks again to NYB Dartmouth.
In summary, I would recommend Phil and Network Yacht Brokers Dartmouth above anyone I have dealt with in the brokerage business over forty five years of owning boats. He is a man to be trusted with the greatest integrity and honesty, nothing seems to be too much trouble and he gets results. He cares about his customers and doesn't treat them just as another number.
With the greatest of thanks so far"
Gerald Freeman.
CLASSIC MOTORBOAT
Purchaser
"I purchased 'Tarka' through NYB Dartmouth in late 2019 and the whole process could not have been easier.
I first set eyes on her on the internet and quickly called NYB Dartmouth to arrange a viewing. Phil Howling could not have been more helpful. He answered all my questions, before quickly agreeing terms with the vendor. He then arranged a sea trial, including a haul in and out, lined up a marine engineer to survey the engine, recommended a haulier, arranged for the previous owner to accompany us when we went to sea, and made sure all the paperwork was in place to complete the transaction on our return.
It really was a pleasant, trouble free experience buying through NYB Dartmouth and if you a have a boat to sell do instruct them – you won't regret it!"
Patrick Hill
Commodore, Aldeburgh Yacht Club
ETAP 39s
Vendor
"Network Yacht Brokers in Dartmouth sold our Etap 39s in France in the summer of 2019. Selling a boat overseas has particular challenges, especially when the broker is not in situ, however NYB came strongly recommended by a friend who was also in that position, and had a successful outcome selling their Wauquiez 41 Pilot Saloon with Phil and Kay.
We were delighted with the relatively speedy outcome, and we achieved close to the asking price too. I would definitely recommend their services."
Steve Horlock
KARNIC 2050, NELSON 40, JEANNEAU MERRY FISHER 625, MITCHELL SEA WARRIOR
Vendor and Purchaser
"I have used Network Yacht Brokers on numerous occasions both to buy and sell boats and I would not think of using any other broker. Phil Howling is very knowledgeable on all types of boat and it has always been a pleasure to deal through him. I can enthusiastically endorse him"
Jo Bird
SWAN 46
Purchaser
"I recently purchased a superb Swan 46 yacht from Network Yacht Brokers Dartmouth. From the outset Phil Howling at the Dartmouth office made the process a pleasurable and stress free experience.
I highly recommend this company as a reputable and professional business. I have already recommended his services to several colleagues who have instructed Phil to find new owners for their boats. If I ever decide to part with my beautiful yacht, I would not hesitate to instruct Network Yacht Brokers Dartmouth. An excellent experience received from a thoroughly knowledgeable and friendly company."
Alex Bennett, professional yachtsman
CLASSIC MOTORBOAT
Vendor
"I have just sold "Tarka" my bespoke wooden 25 foot motor vessel, after only being listed for around 6 weeks through Network Yacht Brokers. Considering the specialist nature of the craft this indeed has been a complete success.
Through the entire process the attention to detail and the feedback has been superb. I have known Phil for about 20 years and he has sold 3 of my previous boats, which have all been rather unique, and by that very nature not the easiest to sell, but he has persevered, and has the experience to value the craft for sale accurately and is prepared to debate the price to be asked. I wouldn't hesitate to recommend him to anyone wishing to sell or purchase a boat, they will not be disappointed"
Colin Wagstaff.
PRESTIGE 32
Vendor
"Recently Phil sold my Prestige 32 powerboat for me. I have been a client who has unusual requests and requirements which fall outside of the norm, and Phil undertook my instructions in a friendly and professional manner. After several weeks I was delighted to hear that a purchaser had been found. Phil and his staff tied up all the loose ends to my satisfaction, and I thoroughly recommend him as a first class yacht broker."
Mr D.Bennett