Welcome to Network Yacht Brokers Barcelona
Network Yacht Brokers Barcelona is now open
Located in the beautiful Port Ginesta Marina, Network Yacht Brokers Barcelona is the go-to place for all your boat sale needs. Situated in a central water front location, we have been experts in boat sales throughout Europe for over 20 years. Whatever your requirements, Network Yacht Brokers Barcelona have the experience on hand to help you every step of the way.
Network Yacht Brokers Barcelona is a direct sister office of NYB Conwy, the newly opened office at Port Ginesta is a welcome addition to the group as a whole and our ever-growing presence in the Mediterranean.
Port Ginesta has proven to be an ever popular location as a delivery and commissioning base for new and used vessels that have relocated from across Europe and especially the UK. Whether the vessels are staying at Ginesta or being commissioned for its onward journey, the marina facilities on offer are second to none.
At NYB Barcelona we are on hand to offer advice and guidance relating to any aspect of buying or selling a boat of any size whether in the UK or Mediterranean. The office is run by the multilingual Chiara who can converse with vendors and purchasers alike in order to make the experience easier for our clients.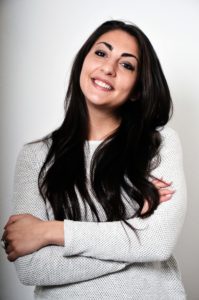 Chiara Campagnaro
We appreciate that purchasing a new or used boat abroad can potentially be a challenge and worry; it shouldn't be and that is why we are here to take care of any worries or doubts you may have. NYB Barcelona will deal with all the legalities of purchasing or selling a boat in order to make your experience as smooth as possible.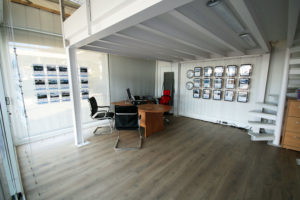 We can help you sell your boat
Our internet presence and marketing is unrivalled with 18 offices across Europe, your vessel will potentially be displayed in brokers windows Europe wide.
In recent years transport links to Barcelona from across Europe have improved dramatically resulting in the city is one of Europe's most easily accessible with regular low-cost flights from 12 UK International airports.
In association with all the offices in the Network Yacht Brokers group and more recently European Yacht Brokers (EYB) we are able to source a huge selection of over 900 boats (within NYB) and 1000's more for sale in the Mediterranean and UK ensuring that we will find the right boat for you.
Chiara can be contacted directly on:
Email – info@nybbarcelona.com
Tel – [+34] 937978240
UK Tel –  01492 580001 (ext. 204 Barcelona low cost direct)
Check out the new website for all the latest news and listings.