Free Overboard Location Alert System from Network Yacht Brokers Kent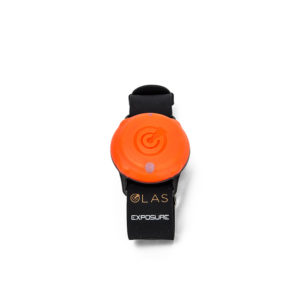 Clarke & Carter Kent, a member of Network Yacht Brokers, where customers safety is always at the top of the agenda, is pleased to announce that it has reached agreement with H2eau Sports Ltd to supply, as from the 1st February 2018, every customer purchasing a yacht or motorboat through its Kent Office an Overboard Location Alert System tag designed by Exposure free of charge.
The OLAS Tags pair with your device to create a virtual tether between your phone/tablet and crew members, children, pets or objects, such as a lifebuoy.
Man Overboard Situation: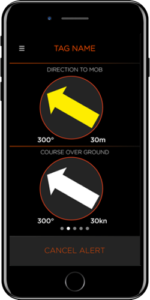 In an MOB situation the OLAS tag triggers your mobile phone or tablet to sound an alarm and record the latitude and longitude of the incident using the phone or tablets GPS.
In the event that the skipper or a crew member has gone overboard OLAS helps direct the remaining crew on a successful MOB recovery and communication with emergency services.  Clarke & Carter Kent customers will also be able to purchase additional OLAS tags from its Kent Office.
Peter Norris, Managing Director of Clarke & Carter Kent said "Customers safety is always on our mind and we are always monitoring developments in the industry. We see OLAS  as a very cost effective and efficient system that can be easily worn buy a skipper, or crew member that can also  be used on any yacht or motorboat you are using as its not vessel dependent".