Everitt YCA 29 Yacht For Sale
A Great Oppertunity to to get your hands on this great Everitt Yacht Cruising Association 29. This boat will tick a lot of boxes for those of you who are looking for a small and affordable cruising yacht for the family, although just 29 feet the Everitt YCA 29 has good size below decks she comfortably sleep six and has its own separate heads.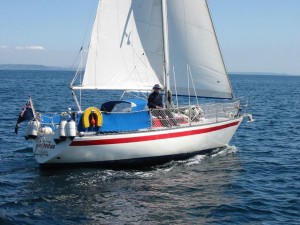 The yacht has been owned for a number of years by a female owner and she has upgraded when needed, she has had a new Yanmar 2GM engine in 2004 and only has 936 hours on, she has a new laminate mainsail in 2012 which is in excellent condition and many more!
The boat is currently on the hard standing so it is a great time to view her, she has always been maintained by marine professionals and has paperwork to back it up.
I f you are looking fro a 29 foot quick family cruiser then this Everitt YCA is for you, she compares to the very popular GK29.
For an article written by Sailing Today Magazine  click on these links
Everitt YCA Sailing Today P1      Everitt YCA P2      Everitt YCA P3      Everitt YCA P4      Everitt YCA P5      Everitt YCA P6
For further information on this Everitt YCA 29 then please contact our office! 01752 605 377