Cornish Crabber 24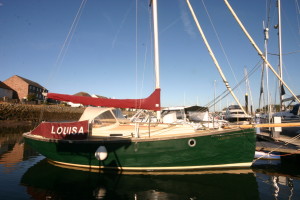 'Louisa'. A Cornish Crabber 24 of 1994 vintage, built by Cornish Crabbers Ltd. This is an excellent example, of a delightful and attractive cruising yacht. The Cornish Crabber's heavy displacement and deep cockpit makes the crabber very comfortable and safe to sail in virtually all sea conditions. A generous sail area gives good performance even in light airs.
Louisa has a retractable bowsprit, this allows her to carry a genoa well forward while enabling the owner to keep mooring and berthing cost down, particularly when overall length is considered to be an issue if marina berthing is preferred.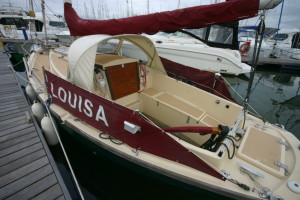 The moderate draft makes the Cornish Crabber ideal for exploring shallow waters, while her long keel carries her extremely well on long deep water passages. Louisa is well appointed throughout, she comes with many extras, including full navigation equipment. Louisa has been well maintained benefiting from careful ownership. Currently ashore at Conwy Marina she is available for inspection anytime.