Boat sales new 10 year record
Time to sell that old boat?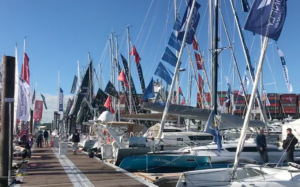 "Boat sales across Europe and the UK are at a ten year high," say many yacht brokers in the industry. When attending recent meetings, members of Network Yacht Brokers all commented that boats were selling faster than had been experienced in over ten years. Speculation about this sudden increase was debated for some considerable time. The known factors surrounding an increase in demand for boat sales were many. A popular perception is that many people are looking for a lifestyle change as we get close to the end of this pandemic. The pandemic must be part of the story, but to get a real sense of what is going on in the industry, one must look back further than the year 2000.
As the UK slowly climbed out of the 90s recession, thousands found themselves with new well-paid jobs in the .com boom. It is a fact that if you sit behind a desk hour after hour, the yearning for wide-open spaces and totally opposing experiences to your everyday working life is very attractive. Although the marine industry caters to all tastes when buying a boat, one common theme prevails, it's a much needed outdoor experience for many. Boating has all the ingredients a living person could wish for, including fresh, clean air and adventure. Not surprising then that back in the early 2000s, things started to boom in the marine industry as a whole. New and used boat sales grew year on year.
I was one of the lucky people who bought my business at the start of the boom. Having a background in the motor trade, marine sales and engineering skills were easily adapted from the motor trade. Our boat sales brokerage and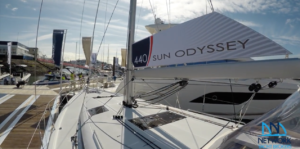 engineering business in the UK took off as if it was a powerful rocket. The reality back then we had no idea how good a ride this was going to be. As the years passed, it felt normal to double and triple sales from previous years. Interesting a similarity to the early 2000s was starting to emerge in 2020 pre covid. The problem is the marine industry is tiny when compared to the population of developed countries when people move on mass. It seems everybody wants a boat!
Most boat factories in the 80 and 90s were owned by people who had no ability to build at scale. Typically a boat ordered in September would go into production for the following year. Perhaps delivery would take place later the following season. French and German boat builders improved automated production in the early 2000s, increasing and improving techniques in the following years.
Despite the growth in product demand for new boats and nearly new boats continued to grow until 2008. Part of the reason for such a demand being production had been very slow pre-2000, so low cost used boats from the '90s were in short supply.
Well, guess what? In 2021 history might be about to repeat itself. Subtle differences are that we do have some older used stock from the 2000s to supply the demand at the moment, so the value of older boats will not increase much for the next twelve months. However, manufacturers built a lot fewer boats after 2008/9, so the production of new boats cannot keep up with this sudden and overwhelming demand. The nearly new brokerage market is feeling a shortage of stock with brokers finding empty books when it comes to fast-moving listings. One broker who frequently had more than seventy used boats for sale was down to less than twenty. His business cannot survive without a turnover. You cannot simply go out and acquire used stock to sell it does not exist.  I talked to a director of Group Benneteau about the supply of new boats he said, "factories are at full stretch we cannot increase production any more than we have and in anycase we do not know how long the boom will last."
Post By Rob Woodward