Another Dufour Yacht Sold by Network Yacht Brokers Plymouth
Dufour Yacht 375 Grand Large Sold By Network Yacht Brokers Plymouth
Check this Dufour 375 Grand Large out, she is on her way to her new owner.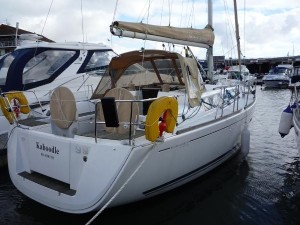 This Dufour 375 Grand Large is in like new condition and her new owners have certainly got themselves a very nice yacht. We are happy to welcome them into the Dufour Yacht family
We wish them all the best and hope to see them cruising around the Southwest soon.
For those of you with similar yachts, after a very busy winter we are looking for more quality yachts like this, so if you are considering selling then please feel free to contact our office, we are always happy to offer friendly professional advice!
Tel:01752 605377